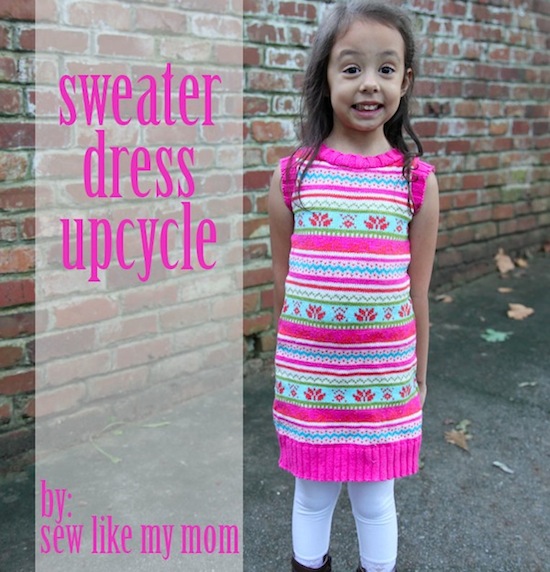 Mie at Sewing Like Mad came up with an amazing idea this year after seeing how many bloggers had kids starting Kindergarten. And wouldn't you know it, Sofia started in August and I jumped at the chance to participate! There have been a ton of amazing tutorials and posts full of lovely pictures and ideas and I'm thrilled to share mine today.
Sweater dresses have a big place in my heart. They're warm and cozy, but still offer a great girly flavor.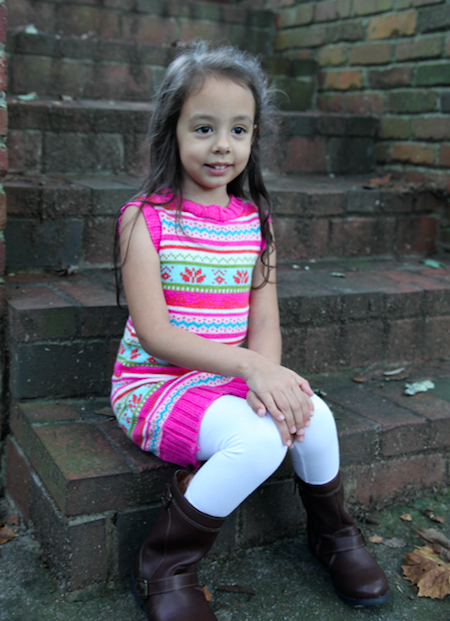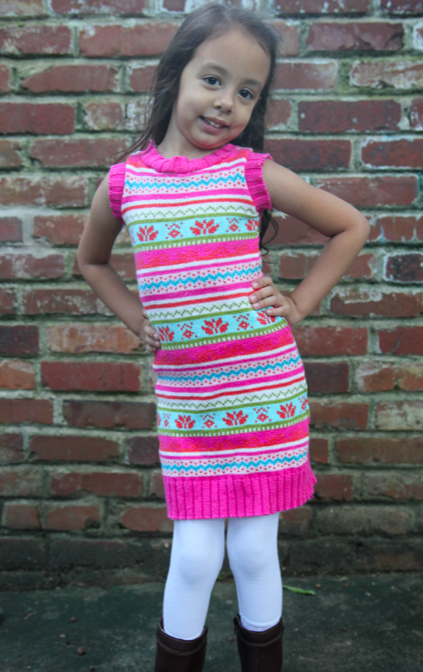 Sofia is LOVING Kindergarten and has been jumping out of bed every morning to rush out the door. Nearly every day she asks me to wear a dress so I'm always on the hunt for inexpensive dresses for her. For many years I've wanted to make the majority of her wardrobe and I'm finally on the right track.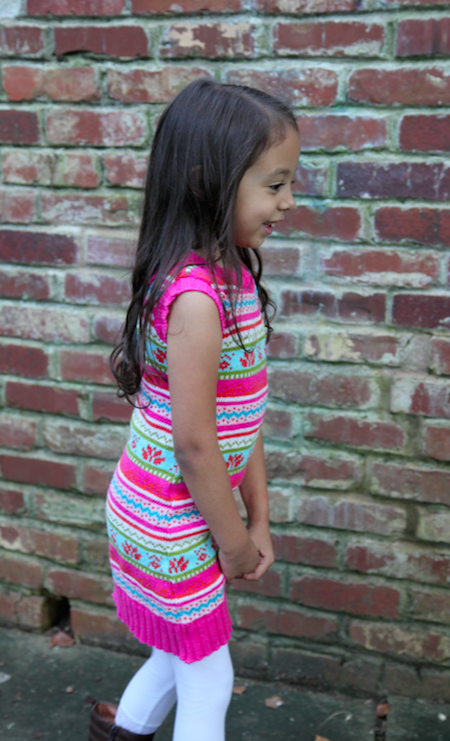 I'm a sucker for a good upcycle and when I spotted this bright, oversized sweater in my local thrift shop, I knew I had to have it.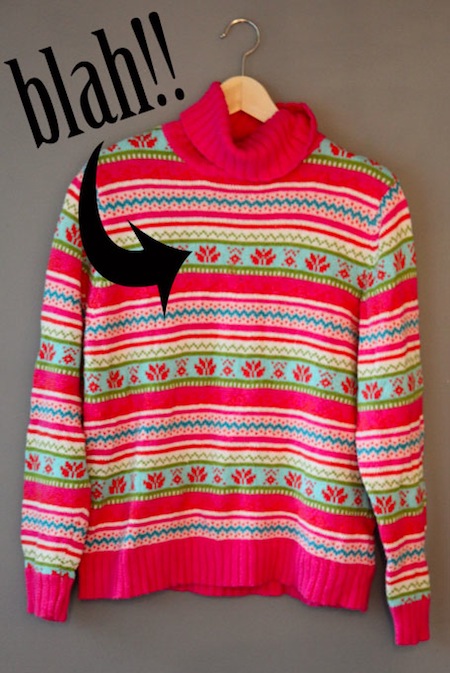 And can you believe it, it was dirt cheap!