When I was in the middle of making my Sycamore Shorts pattern, I knew the pockets would be amazing on a skirt. I've wanted to post about this, but knew they'd be perfect for my Skirting the Issue skirt post. To learn more about Skirting the Issue, please read about it on Simple Simon & Co.
These huge pockets on a skirt are amazing!!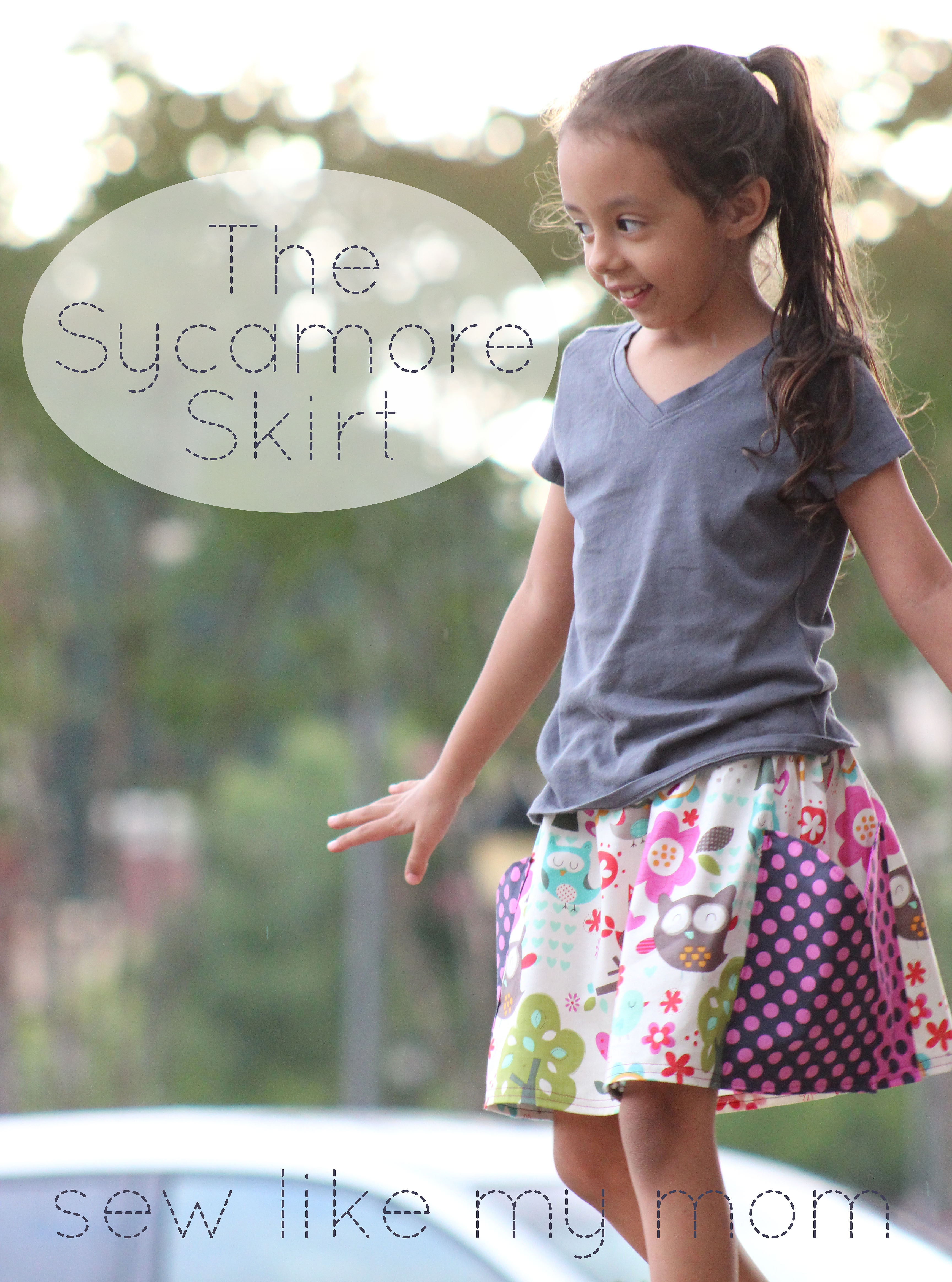 Sofia loves this skirt! I can't imagine any little girl who wouldn't be nutty over the huge pockets for gathering treasures. She immediately stuck a notepad and pencil, 2 toys and a little bottle of bubbles in her pockets and tried to sneak them out for our photoshoot!