I'm excited about the project I'm sharing today! When the amazing Kimbo from A Girl and a Glue Gun invited me to be part of Heat Transfer week with Expressions Vinyl I immediately knew I wanted to do another piece of wall art. I love pushing the boundaries of how to use canvases to create custom art and this was another successful attempt at awesomeness!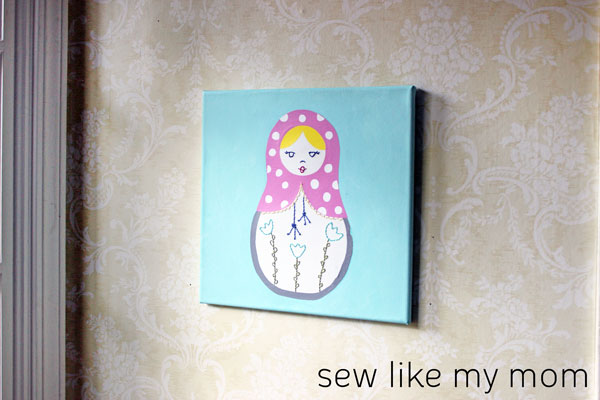 I used the heat transfer vinyl from Expressions Vinyl to create the basis for my matroyshka doll canvas, then filled in the details with hand embroidery. I'm wild about the way she came out!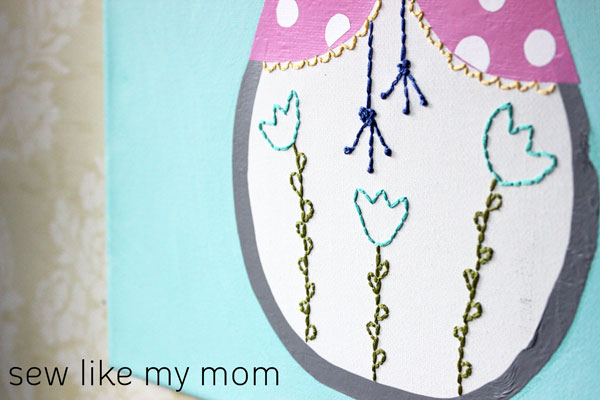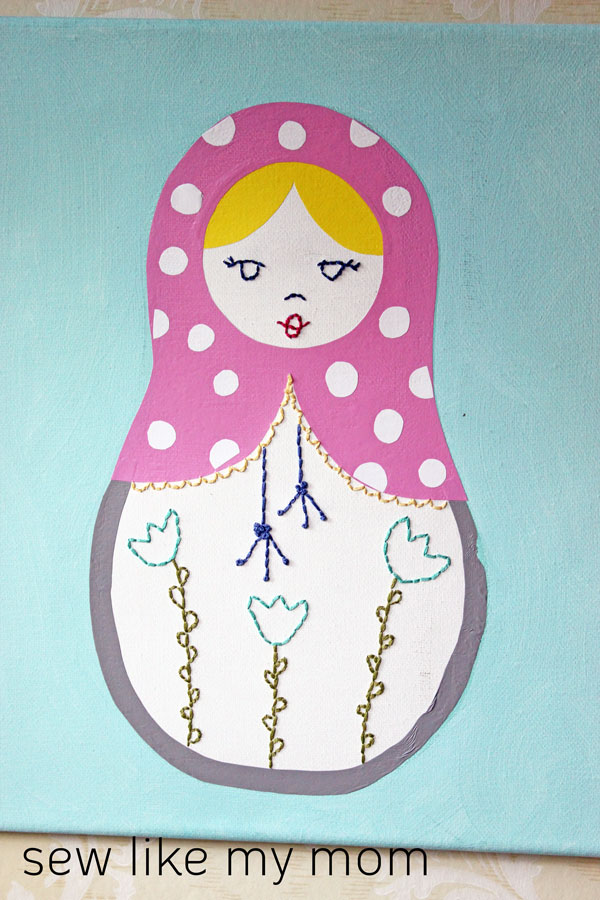 She'll eventually end up in Ella's room I think, but for now I love having her hang by my front door. The contrast of the textured canvas, the smooth vinyl, and the hand stitching are a perfect combination for me!