Congrats to the winner!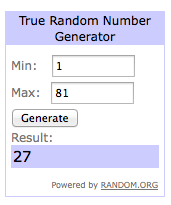 If you didn't win, stay tuned for the tutorial, coming soon!
**************************
Today starts Sew Mama Sew's giveaway day (week)! I'm really excited to have you here and to give one of you this awesome shirt for a special little superhero in your life.
A wardrobe malfunction a friend of mine shared inspired me to create these unique shirts (tutorial to follow this week). I've seen plenty of superhero shirts with velcro capes, but velcro and I aren't always friends. It's scratchy, gets full of gunk, and after awhile it's not quite so sticky anymore. So I decided to make a shirt that was the perfect blend of wearable costume and washable functionality for Mom but leaves plenty of high-flying imagination for your superguy. Or girl, crime needs all fighters, doesn't it?!