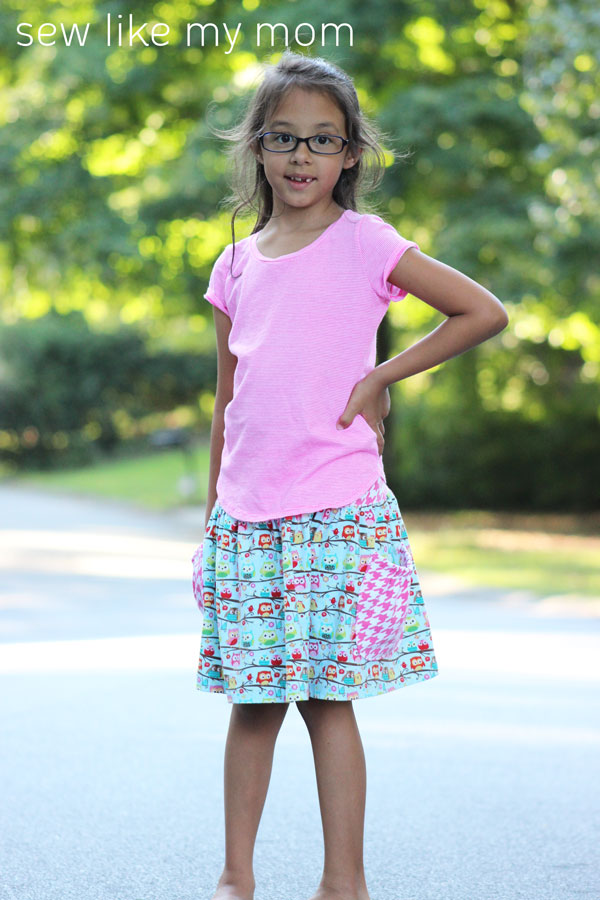 I'm so excited to share this tutorial today!! I love Skirting the Issue, and I just love being part of it each year! I first "met" liZ and Elizabeth the first year they did this wonderful service project when I approached them and begged to be part of it. So it was incredibly fun to meet them in person this year at SNAP!! I can guarantee you they're just as lovely and gracious and humble and amazing in real life.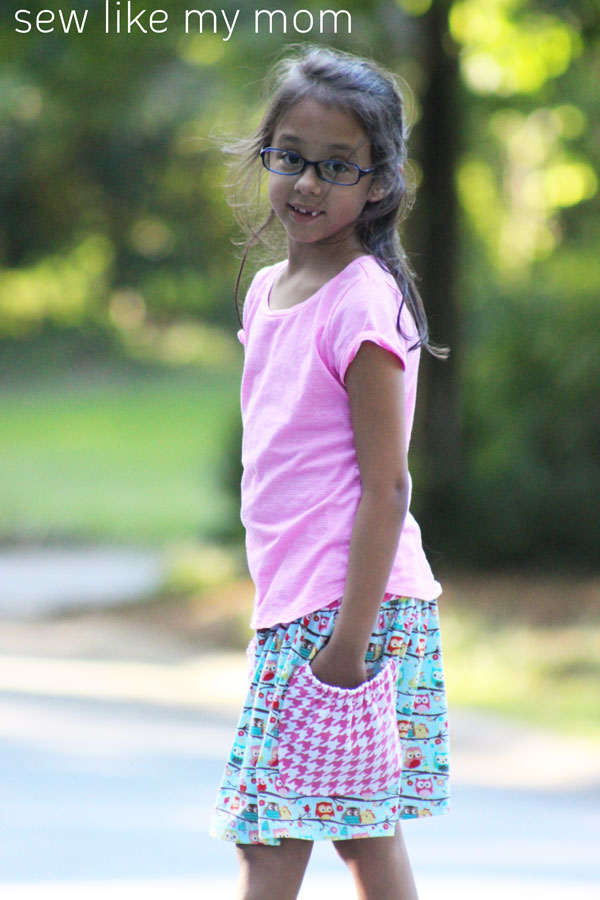 This year I'm really into knits and wanted to make a super comfortable skirt for Sofia to wear to school. Again she requested giant pockets for all her treasures. Do women ever outgrow that? I feel like giant pockets become giant purses amiright?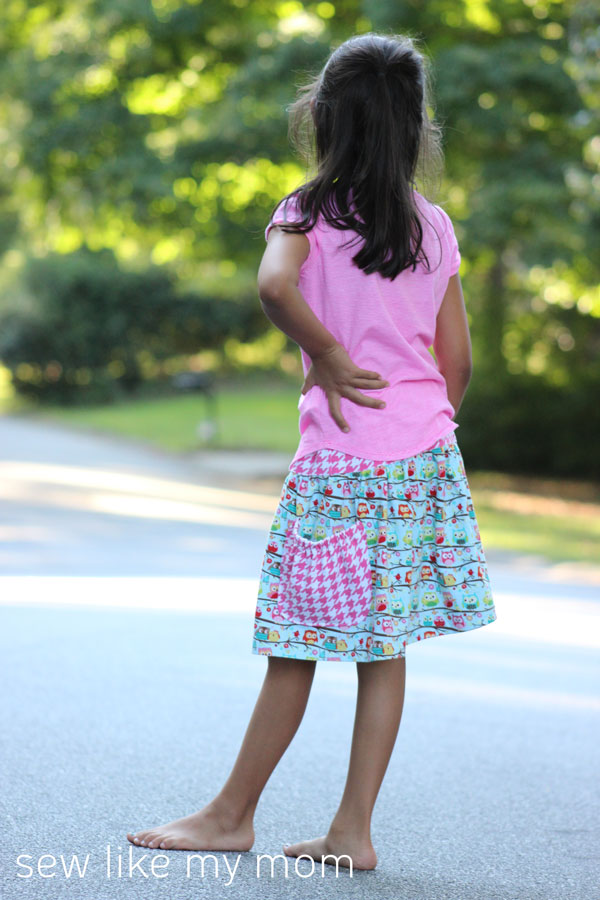 I adore Riley Blake knits and I just happened to have these adorable owls leftover from my Lucky Girl dress.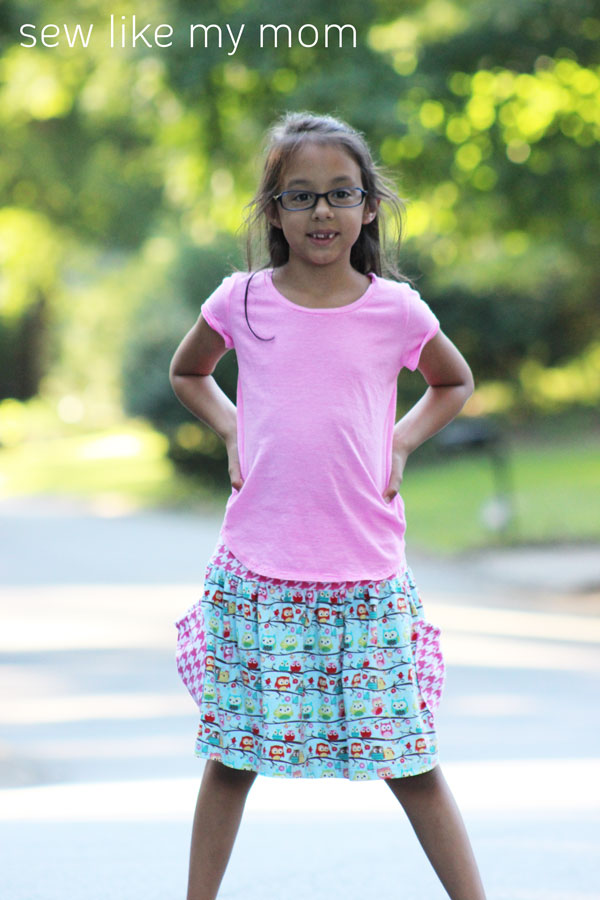 Even I want to hang out in this skirt, it just looks so darn comfortable! And it was a breeze to whip together!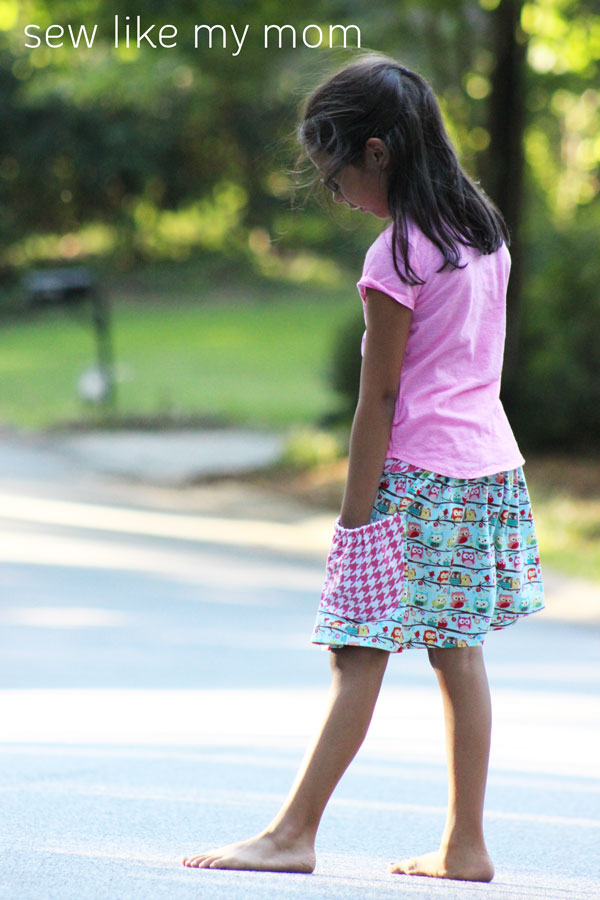 I pieced this skirt together from scraps, really! It's a great way to use up coordinating prints you've got. And it can work for wovens, too, it's not specific to knits at all!! Are you ready?