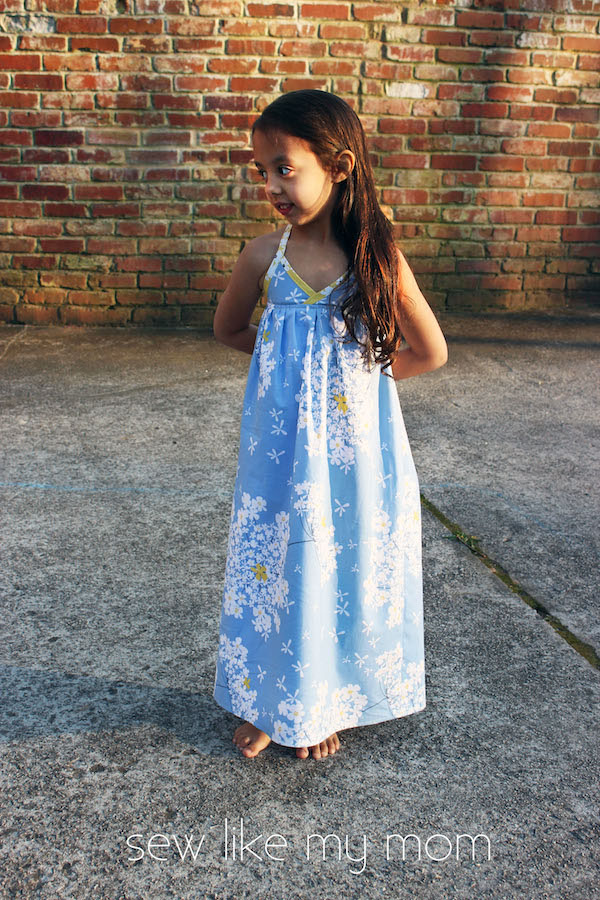 I am so excited to be sharing in the Straight Lines and Angles series at If Only They Would Nap! Jess is my sewing soul Mama, since she too has a crew of 4 tiny humans ridiculously close together in age, and they're the same approximate ages! She's been a treasure to have in my corner and I'm so blessed to call her my friend. She's showing off her amazingness in the Project Run & Play competition!! Head over really quick and vote for her super sweet Sharp as a Shark outfit! I'll wait.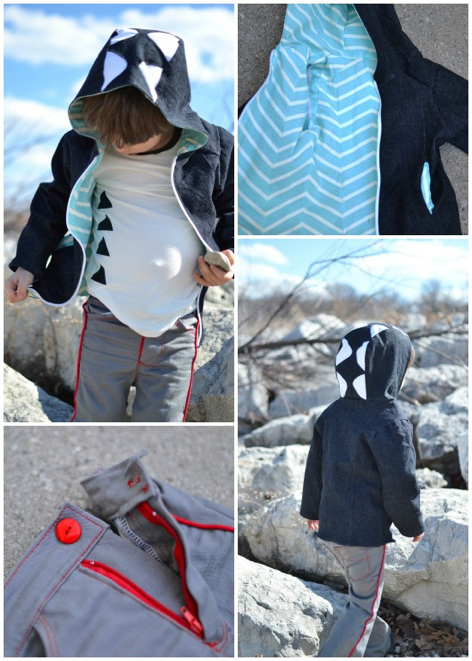 Voted? Sweet! Now let's get back to my straight lines and angles dress!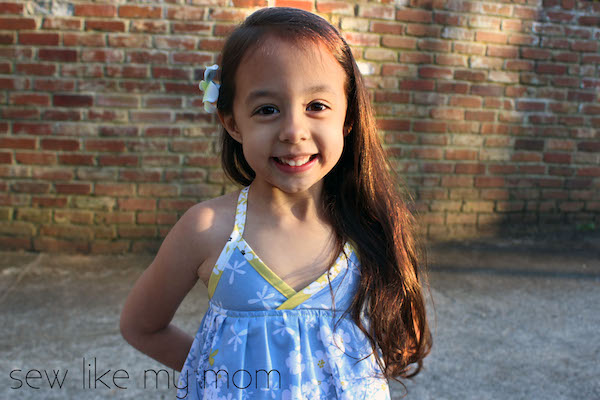 I've been wanting to make this dress for some time and I was so happy to finally have a reason to devote the time to figuring it out. Summers are hard for Sofia–for some reason when she gets hot, her back gets hot. And once her back is hot, she's pretty much inconsolable until she can cool it off. At home that involves removing clothes, but that's obviously not an option in public! I've been thinking of ways to offer her modest, backless clothes for this summer, and while that probably seems like an oxymoron, I've done it twice now!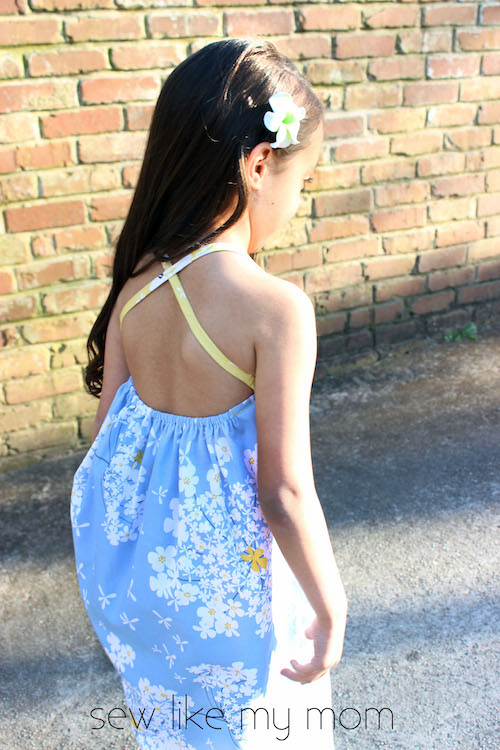 She's very into maxi dresses and I'm very into bias tape, so combining them seemed like the recipe for dress perfection.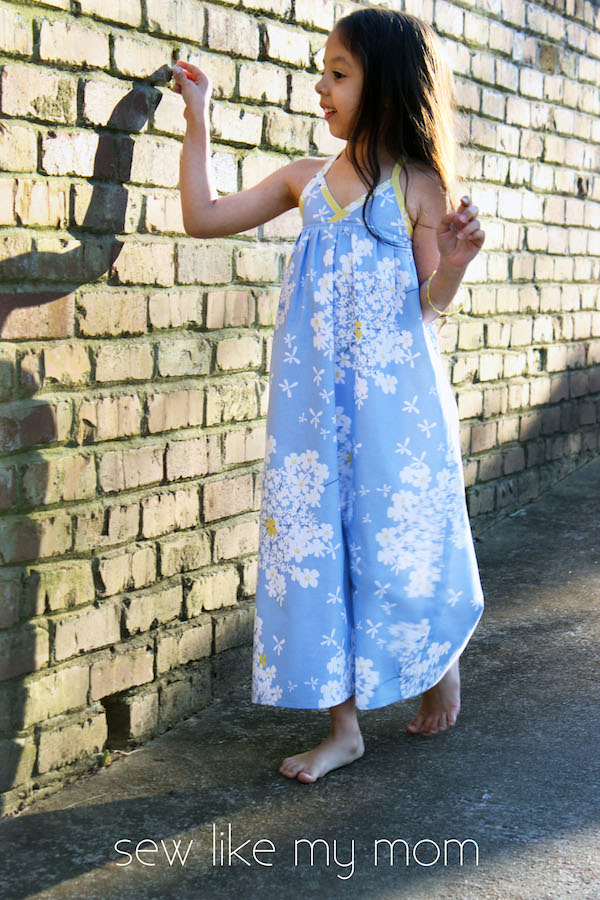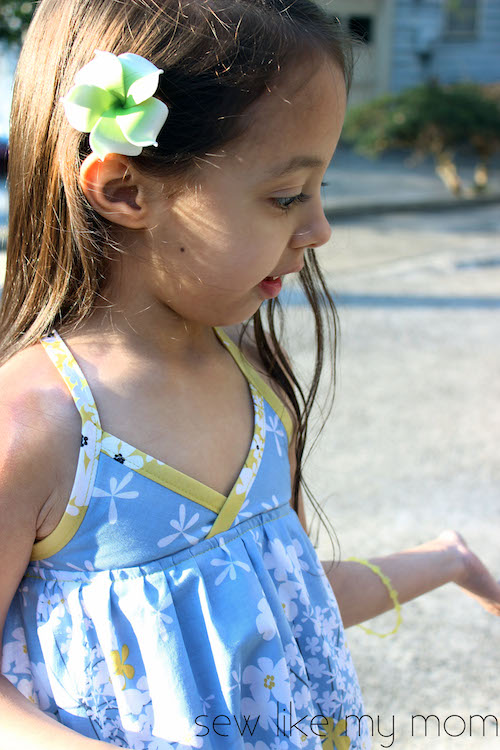 I adore this dress! The bias is made from the same print as the blue fabric but in a different color way. It's a very lightweight cotton that seems like it will be so cool to wear when the weather is unbearably hot.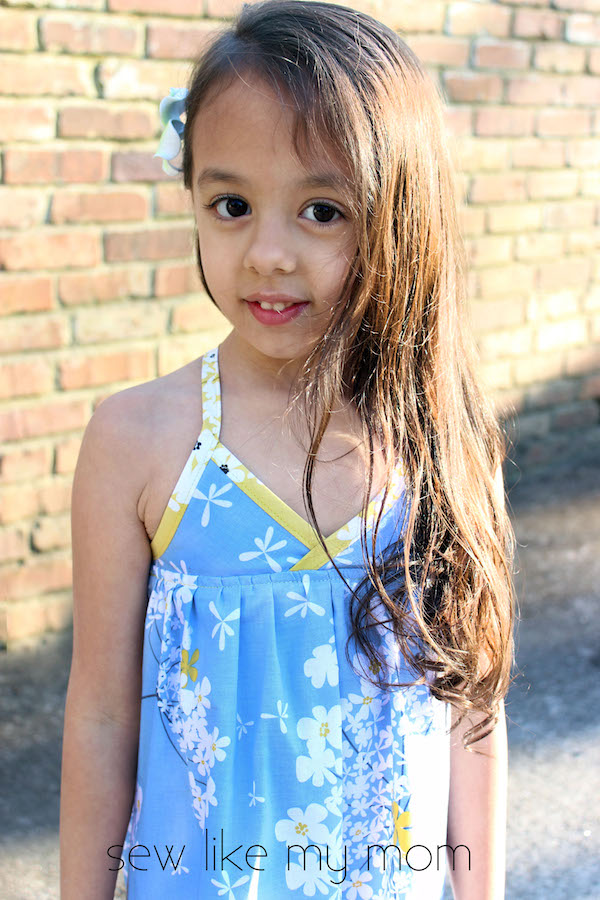 This sweet bias maxi dress took no time to sew together. And I pulled it off in a size 5 out of just one yard of fabric!