I've extended my quest for homemade gifts for 2014 to not only include birthdays, but all gifts if possible. So when Father's Day rolled around, I had a stroke of genius and ran with it.
Several years ago I handed my Dad his yearly Birthday card and announced it was nothing fun, just another gift card to the hardware store to join the others in his wallet that I'd given him for every holiday for several years. He looked at me very genuinely and told me he was sad that I couldn't come up with something more creative to give him when I prided myself on giving creative gifts to others. Ouch. Throughout my life my Dad has had a way of delivering life lesson one-liners that are profound and sink into my soul deeply–and this one was no different. It ate at me and every holiday since I've thought long and hard and tried to give him something more meaningful. This Father's Day, I think I knocked it out of the park.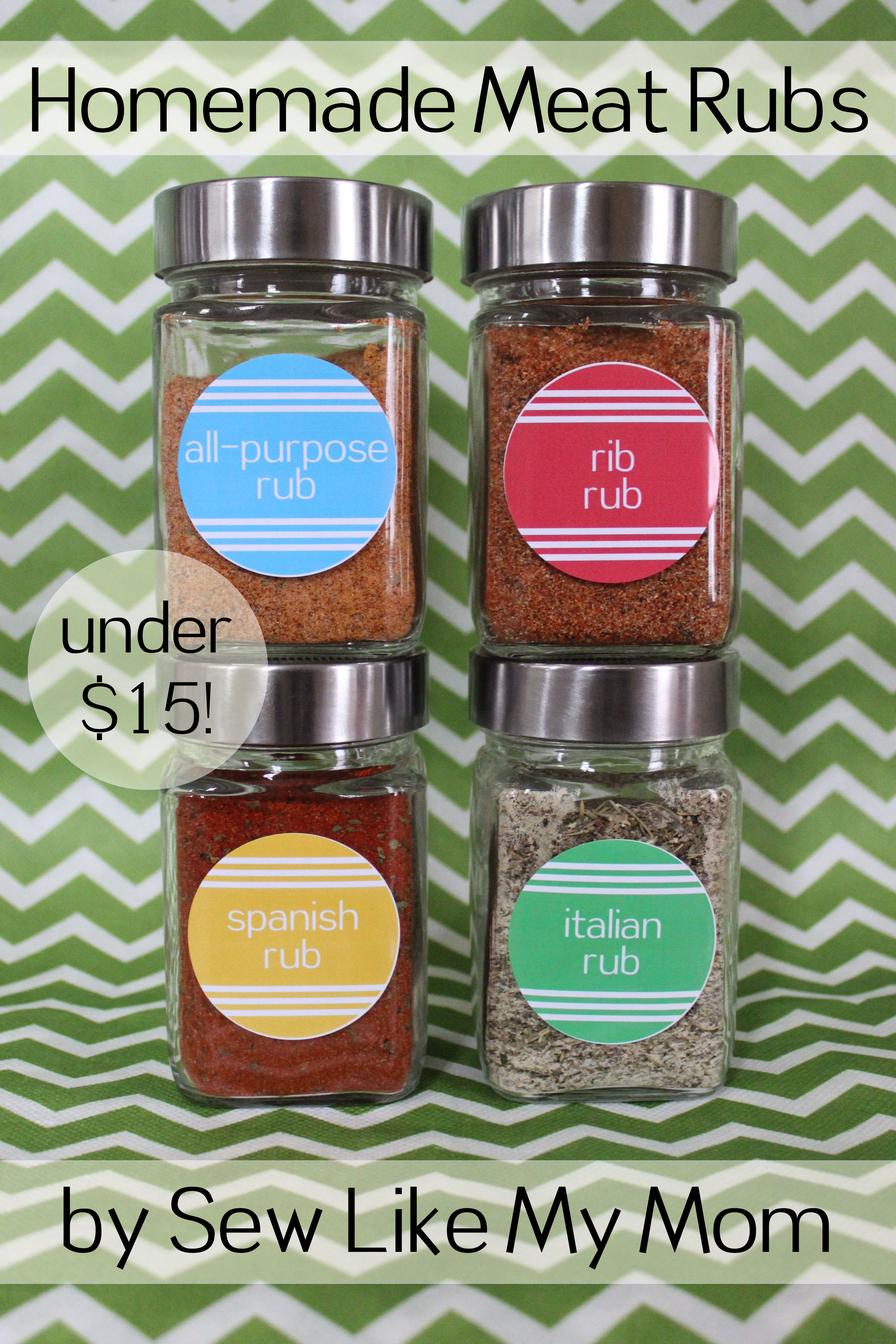 My Dad likes to grill, like most men, but he has every grilling accoutrement known to man. So I figured I'd give him something fun to cook on the grill. These rubs went together really quickly, used herbs and seasonings I (mostly) already had on hand, and smell so delicious!