As Sofie's 2nd birthday is rapidly approaching, I find myself stumped on what to make for her to wear. I'm determined to make my girls clothes for special occasions for as long as they'll let me. You know, birthdays, holidays, first days of school (gulp!).
This is what she wore for her 1st birthday. I actually planned the party around this fabric! It just screamed birthday to me and I knew my little honey would be so precious in it!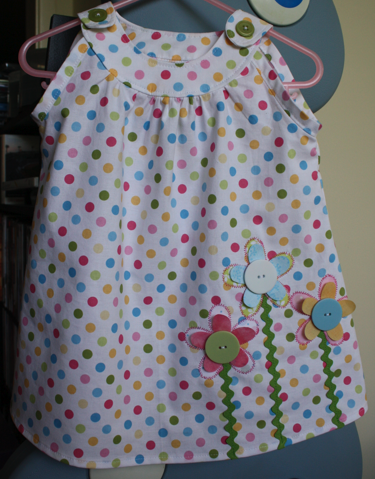 The day of her party!
We're doing a Curious George party this year and I'm stumped for ideas. It hardly seems possible that a whole year has passed since her first birthday. Where does the time go?!