Wanting an excuse for more chances to applique, I offered shirts or outfits to my friends for their kid's birthday's. The response was overwhelming! I had multiple requests for everything under the sun. I decided to make things in order of parties to make sure everyone was able to get their special outfit in time! These are the first few I finished.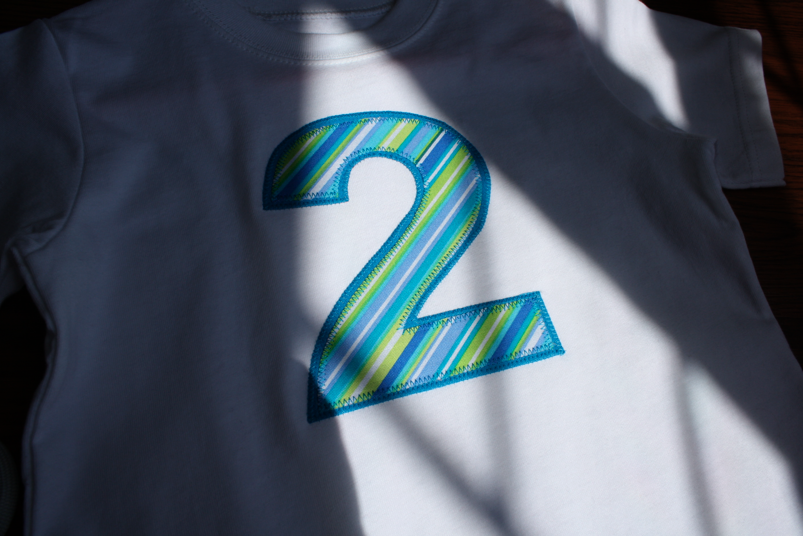 The BEST part of any project is seeing your work being enjoyed!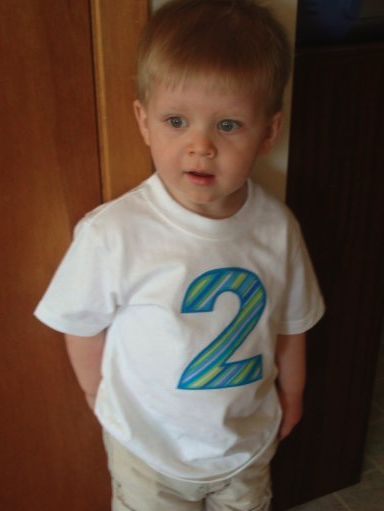 I love this picture! Can't you just hear him taking that big breath?!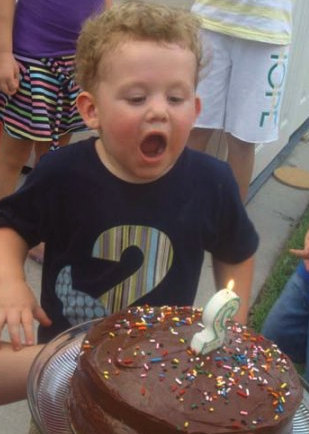 This little first birthday shirt is for his cousin!

I'm working hard on the rest and can't wait to get them finished!