Last weekend we took a trip to Berry Patch Farms. The girls loved the pumpkin-covered fields and warm afternoon.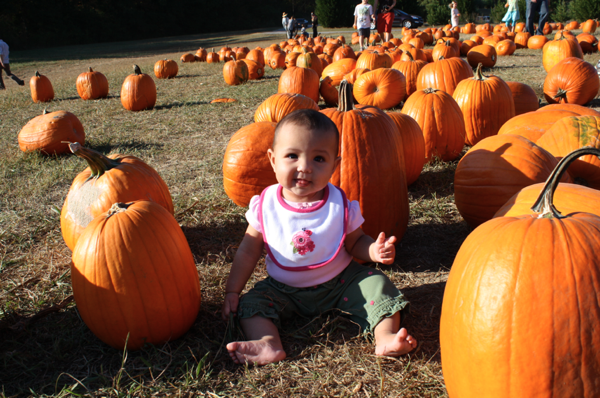 We spent some time perusing the fields, playing with the pumpkins, and taking lots of pictures to remember our wonderful afternoon.
The Hubs and I have both been extraordinarily busy so we haven't had a lot of family time lately. I tried to use the day to get some good current shots of the girls.
But they weren't thrilled about having my camera shoved in their faces and demanded to "smile!"
So after several hundred uncooperative pictures, I gave up and just let them be.
I had already gotten our big carving pumpkins from a local store, so we just grabbed a few minis to commemorate our fun trip.
And after playing on the playground and visiting the farm animals, we packed it up and headed home. I was so glad to find this little place, because they have cut your own Christmas trees, and pick it yourself berries, and all kinds of fun things throughout the year. We'll be back, Berry Patch Farms!