W.O.W. What a weekend!! I was lucky enough to spend Friday night and most of Saturday with none other than Dana from MADE. And let me tell you, it made my weekend! She is even more wonderfully amazing than you'd imagine her to be!
I went Friday night to Whipstitch and talked her ear off. I'm sure I babbled on like a school girl with a crush, but she indulged me and chatted back! I wanted to go back Saturday morning for the demo she gave, but needed to spend some time with my girls. So I took off in the afternoon and went back for a mystery workshop! There were only 10 spots available and I'm so glad I signed up! (HUGE thank you to Betsie for telling me about it!! Wish you could have been here!)
The Friday night ladies: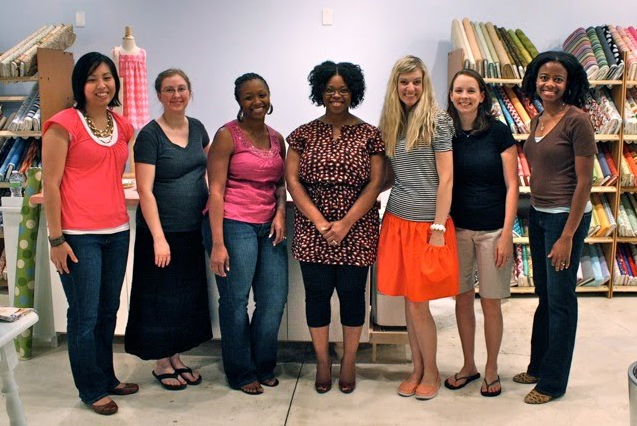 The workshop was ridiculously fun. We all got a grab bag full of fabric and assorted notions and a spool of elastic thread. Dana talked a little about shirring and encouraged everyone to try it. I'd only shirred once before, so I was excited to try it with such a talented teacher present! I got this adorable alphabet fabric that was perfect for the alphabet-obsessed toddler in my life!
It was so fun to see and touch the things I'd only seen (and coveted!) online.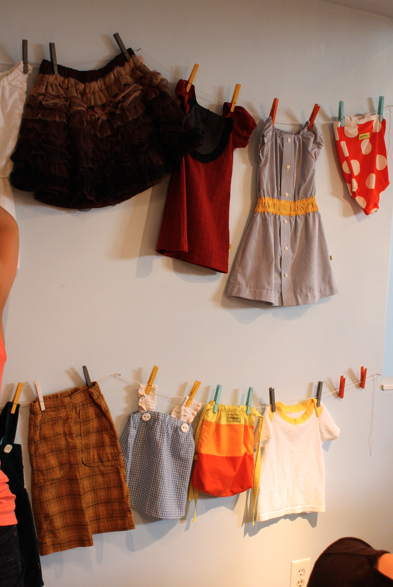 The incredibly cool classroom area at Whipstitch.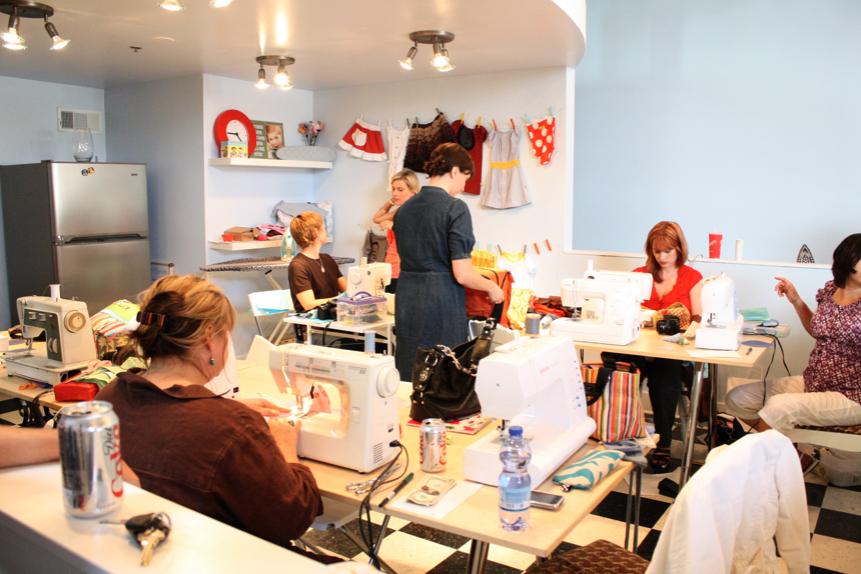 At the end of the workshop, Dana picked her top 3 favorite designs…AND I WAS ONE OF THEM! I was so flattered! Here's my shirred sundress!
Me and Dana!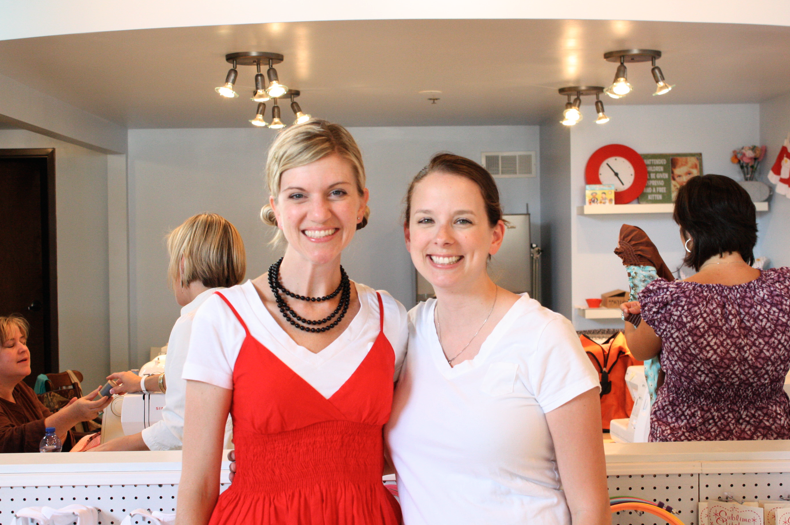 All the workshop ladies!
I had such a wonderful time. It was great to get out without the girls and meet other women who sew, craft, and blog about it. I was inspired more than I thought I'd be and really just had the time of my life. Thanks for everything, Dana. You're AMAZING!! I hope our paths cross again in the future!
And when I got home I tried my dress on Sofie. But 2 year olds who are hungry for dinner aren't always cooperative!